Join a four-day trip across the Finnmark plateau and experience the magnificent nature on the endless plateau. We spend the night in heated mountain lodges and are served a hot dinner in the evening. Together we put behind us a distance of approx. 90 km. The longest is day two when we cross Finnmark's largest lake, Lesjavri. On skis across the Finnmarksvidda, we use certified Arctic nature guides and we make sure that you get a good experience from start to finish. Join an adventure!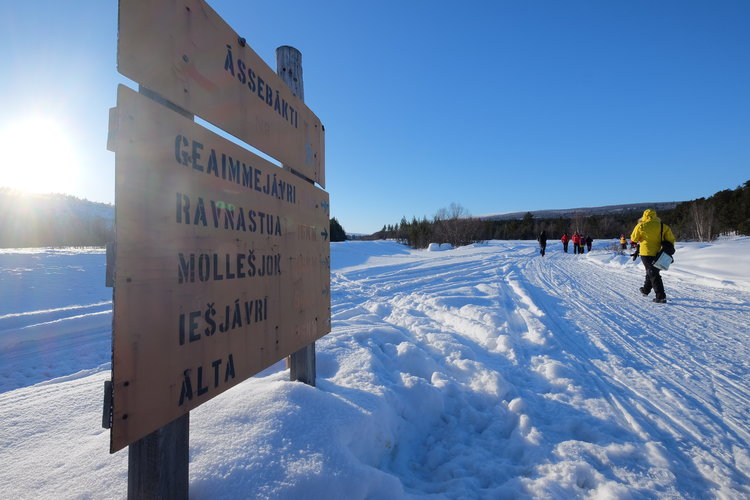 DAY 1 - FRIDAY
You decide whether you want to arrive in Alta the night before or the same day. It is important that you are in Alta no later than 11:00 on Friday. If you arrive the same day, you must be almost ready for skiing when we pick you up at the airport. When we are all together, we are transported out from Alta and to Stilla, where the ski expedition starts from. The first stage goes to Jotka mountain lodge, where Steinar and Lise will receive us with beautiful homemade food. The distance this day can vary, ranging from 20km to 5-6 km, depending on when we get started. It can be smart to find the bed early tonight, because tomorrow we will cross the largest lake on the Finnmark plateau: Iesjavri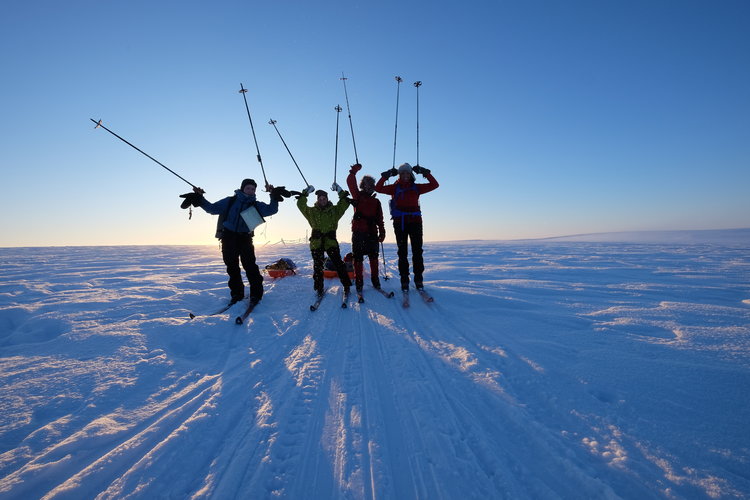 DAY 2 - SATURDAY
We wake up well charged and ready for a long day. This day we will ski for many hours and cover a distance of 30 km, when we cross Finnmark's largest lake, Iesjavri. That is why it is important to have a good breakfast and that we make a great lunch. You will feel small in the magnificent surroundings during the day's distance. The temperature can creep down to minus 20 when the sun is going down, so here it is important to dress properly and it is important to be good with fluids and energy intake throughout a long day. Just before the body begins to feel that it has had enough, we come to a new mountain lodge: Molliesjok. Another wonderful meal awaits us and will fall asleep fast tonight.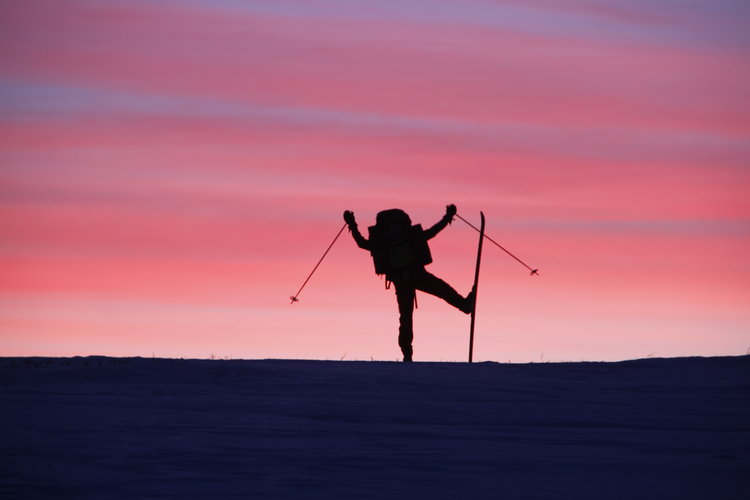 DAY 3 - SUNDAY
Today we probably wake up with a little tired bodies, but are relatively alert and ready for a new day. Before departure, there will be breakfast and a packed lunch. We will pass new beautiful areas with endless plains, including the dog plateau, before we descend into the valley in mountain birch forest and to a new mountain hut: Ravnastua. Today's stage will be just under 30 km. Here it will be possible to take a sauna under the starry sky and the northern lights. This can be a nice little carrot after three days with frozen toes and stiff fingers.


DAY 4 - MONDAY
Last day and last stage. Today the trip goes through "Winter Wonderland". Through mountain birch forest and scrub we can get a glimpse of the grouse and the fox, at least traces of them. After about 7-8 km. begins the downhills and we rush down towards Assebakti and the national road to Karasjok. Well down the road we are picked up and if we are out early we can take a quick trip to the town, before we take the three hour drive back to Alta. Total distance this day will be about 15 km. The flight can be booked after 6 pm on Monday. We encourage participants to stay until Tuesday, so that the group can end with a joint dinner in Alta (This meal is not included in the price).